A few copies of the final printing are available.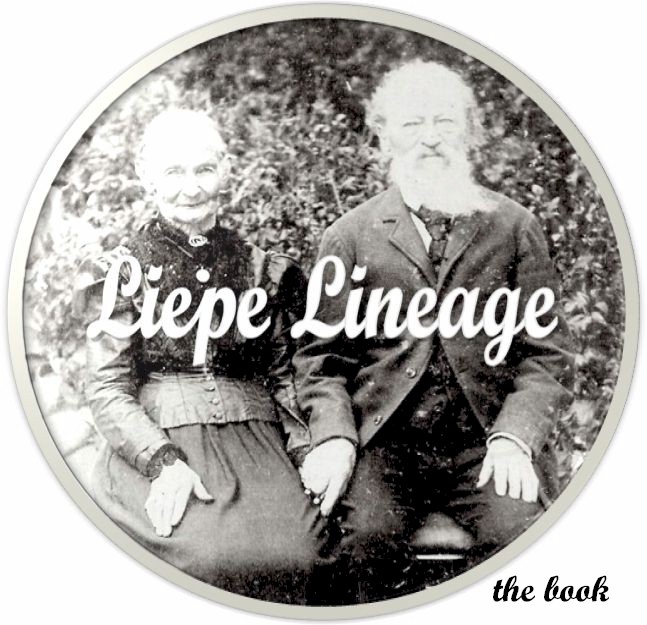 Liepe Lineage is the story of the Liepe Family told in words and pictures. It begins with our Germanic ancestors in the 1700s. It concludes with the celebration of the 150th year of the family in South Jersey on June 29, 2013.
In these busy times, we often forget the hardships and sacrifices of our ancestors. We have a heritage of which we can be proud, and that heritage should be passed down to our children. It's harder for them to know where they're going if they don't know where they came from.
The book has:
Over 475 pages enclosed in a durable presentation binder
More than 1,725 individuals – all known descendants and their spouses
Over 750 illustrations – photos, clippings, and charts
Larger photos and charts fold out for easier reading
Photos from the 2013 family reunion
Quick reference tabs preceding each of the ten chapters and six appendices (see Table of Contents below)
Extra space in the binder for your personal additions.
The emphasis of the book is on the 1,300 South Jersey family descendants.
The final printing of Liepe Lineage will occur during October 2013. The book is available only to family members for its out-of-pocket cost – mostly printing and binding – at $40 plus shipping.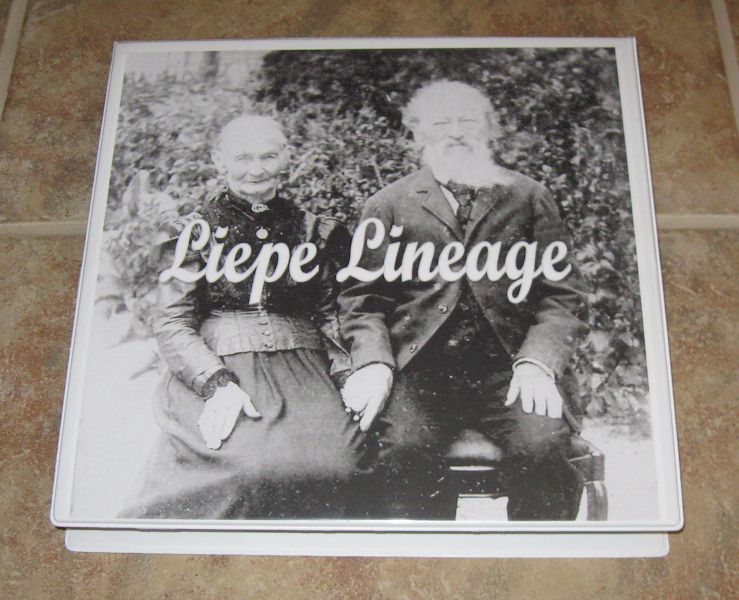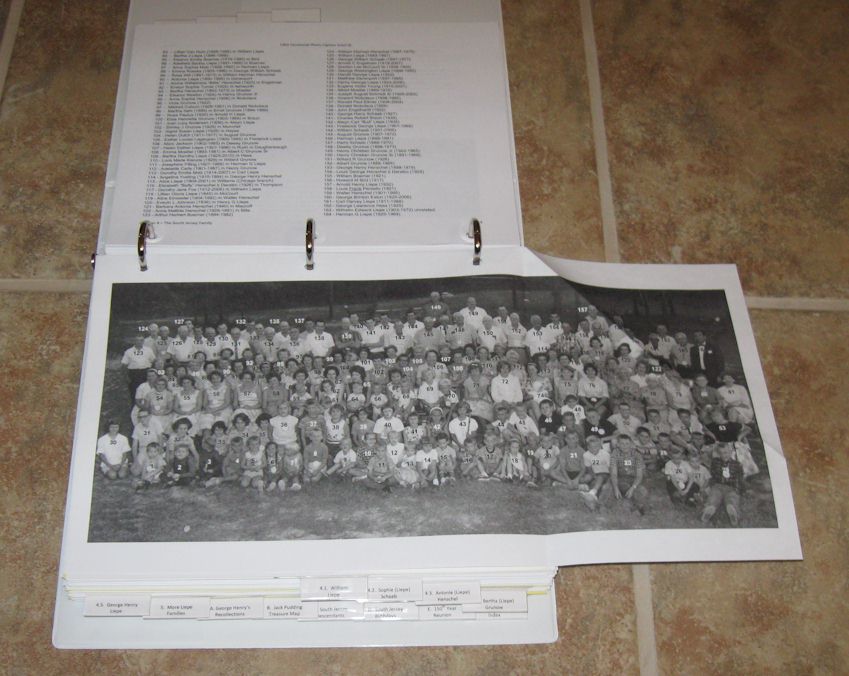 Table of Contents
Front Matter

Foreword
Preface
About This Book

Body

Our German Roots
The Osnabrück Family
The Chicago Family
The South Jersey Family

William Liepe
Sophie Antonia (Liepe) Schaab
Antonie C. (Liepe) Henschel
Bertha S. (Liepe) Grunow
George Henry Liepe

More Liepe Families in America

Appendices

George Henry's Recollections
Jack Pudding and the Treasure Map
South Jersey Descendants by Generation
South Jersey Birthdays
150th Year Reunion
Index of Individuals