Molz 50th Anniversary – March 25, 1934
Mouse over for name and dates. Click to contribute names or request more information.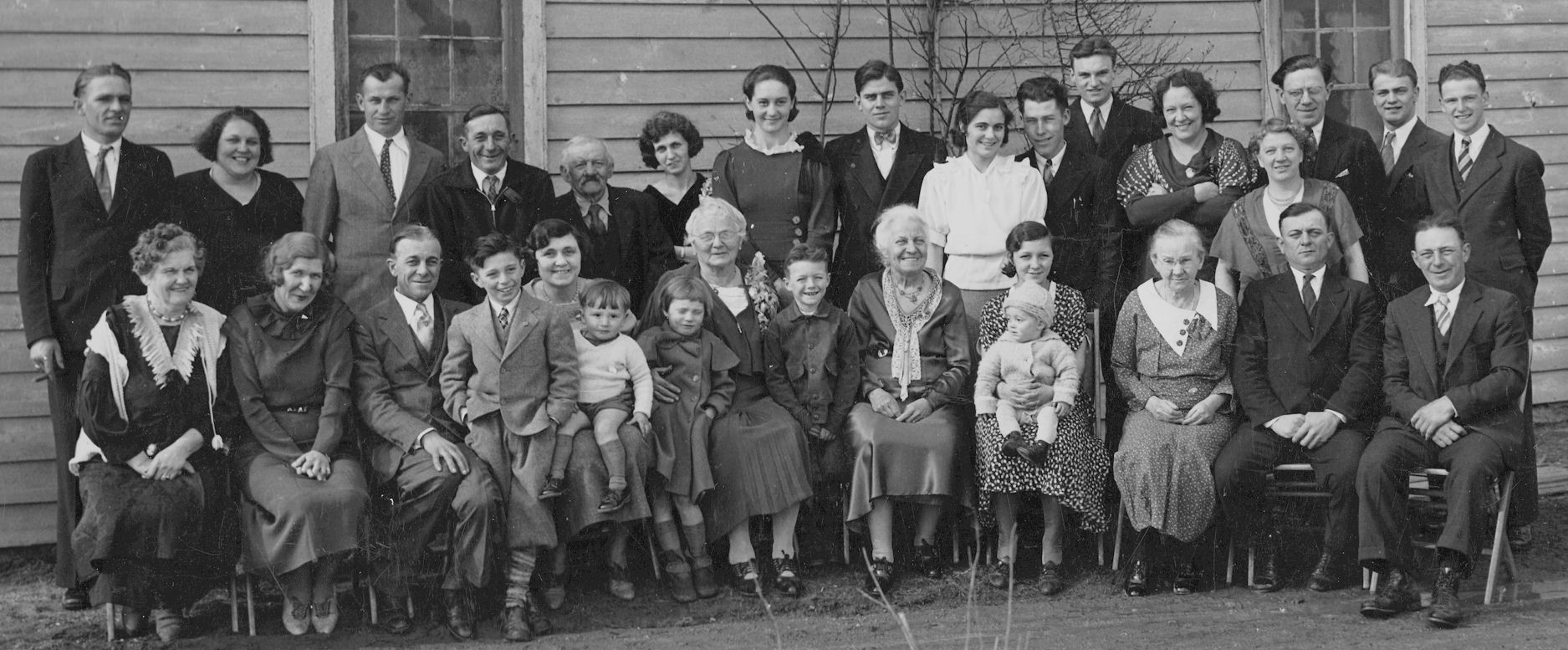 Initial identification by Bert Molz, Paul Liepe, Bud Liepe, and Arnold Liepe. (Bert and Arnold are the two youngest appearing in the photo.)
Further assistance provided by Bill Volz and Pauline Volz Miller.